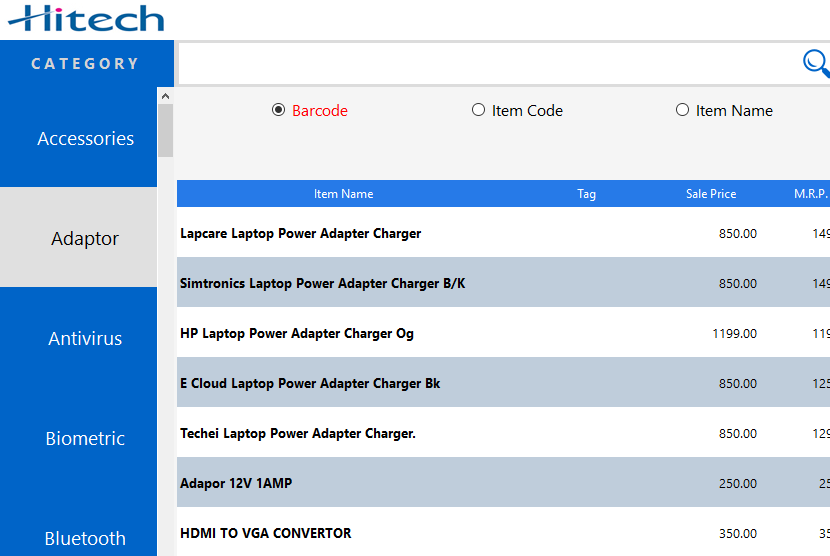 Point of Sale Receipts
PoS/Thermal printers are getting common day by day and now Hitech BillSoft comes with built-in support for PoS receipts. Our advanced printing engine can generate PoS receipts of size 50mm to 100mm at the rate of up to 60 receipts per minute.
Benefits :
1. Lower paper costs increase profit margin.
2. Faster billing reduce customer processing time.
SMS/Email
SMS/Email are most important communication medium in business environment and that's why Hitech BillSoft comes with built-in functionality for sending SMS/Email directly from our billing software. We supports most of the API's and Email Gateways (Gmail/Yahoo/POP).
Benefits :
1. Better communication with customers.
2. Increase brand awareness among customers.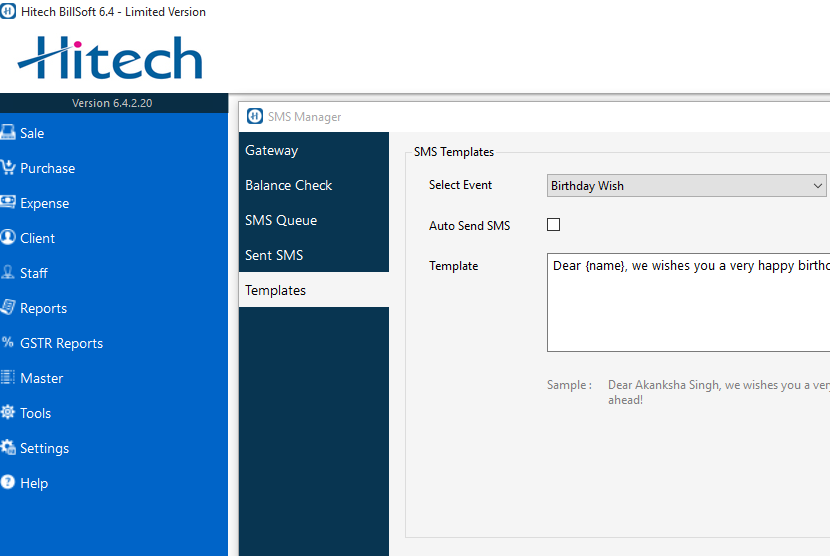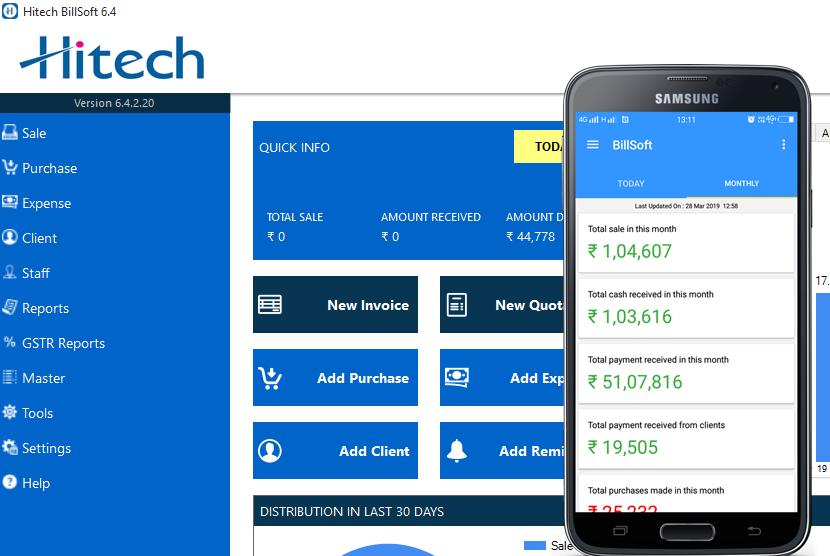 Android App
This is age of mobility and smartphones and keep worrying about business while away from our office/shop/store. Our Android App brings daily and monthly business data at your fingertips which helps you in taking well informed decisions.
Benefits :
1. Tightens your grip over business.
2. Keep tab on business activities.
Automated Backup
Data becomes most integral part of our life and data loss can bring any business to standstill. Our advanced fully automated data backup system reduce chances of dataloss manifold and keeps your data secure by encrypting it.
Benefits :
1. Reduce chances of data loss.
2. Keeps your data secure.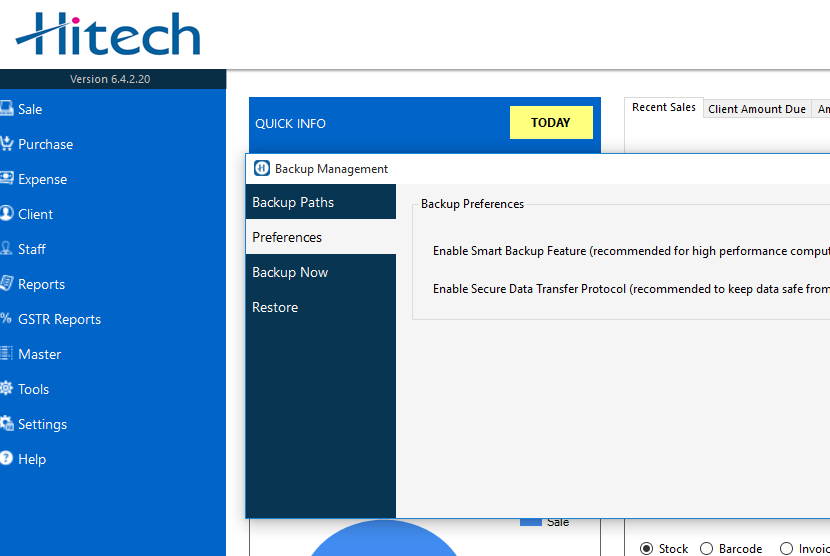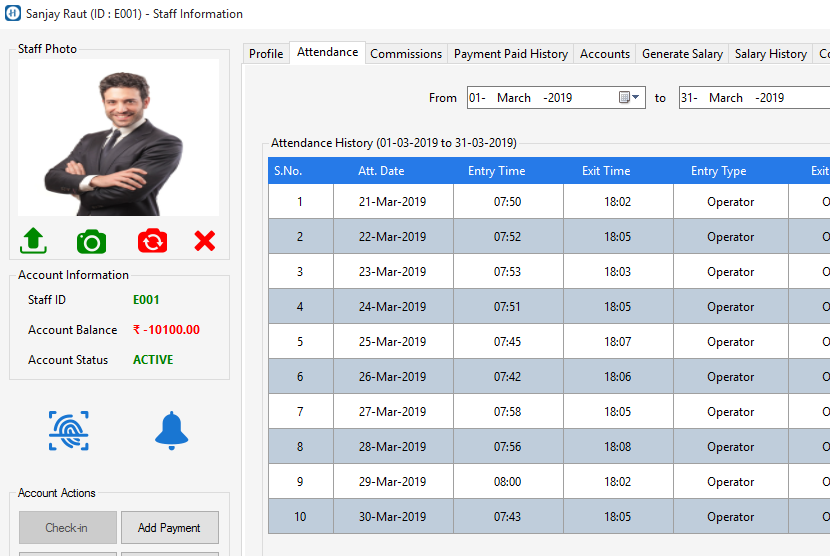 Biometric Attendance
This is age of automation and we are still relying of manual staff attendance which increases our workload. Our fully automated fingerprint based attendance system keeps tab on staff attendance and makes them punctual by deducting salary while absent or late.
Benefits :
1. Automate your staff attendance and salary.
2. Make staff more punctual and sincere.
Multi Core Data Processing Engine
Most of the softwares do not utilize full potential of modern processors. After years of research we developed next generation data processing engine which shifts loads on unutilized core automatically to increase application responsiveness.
Benefits :
1. More responsive application.
2. Reduce time in completing long tasks.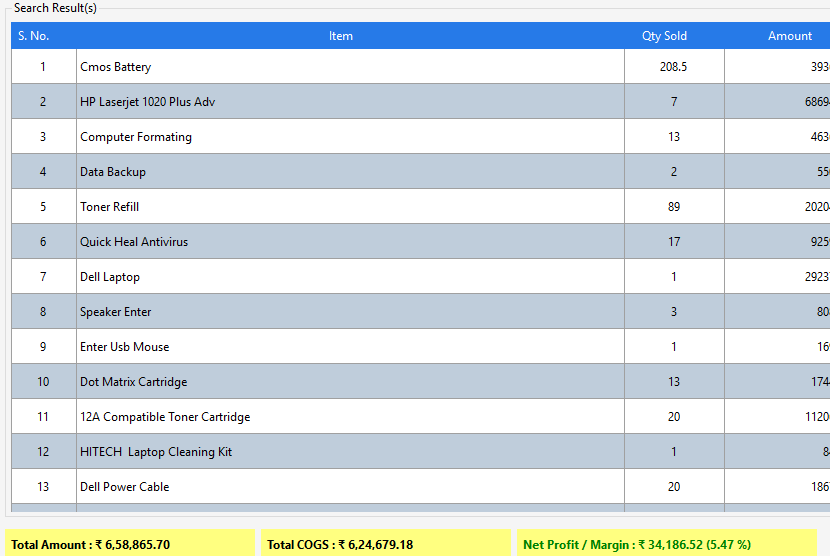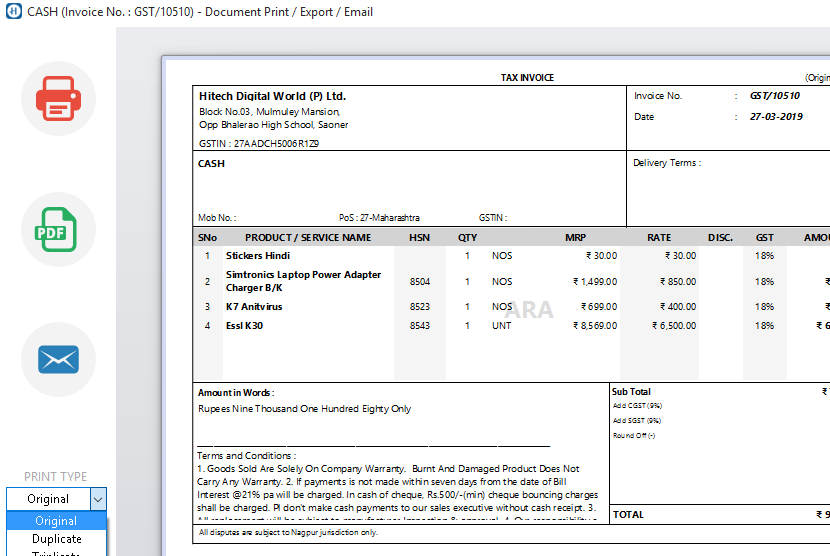 Dual Channel Printing Engine
Market is flooded with 1000's of printer types and brands which is a issue in itself. We developed highly advanced new printing engine to address this issue which allows us to print on any printer of any brand at the speed of up to 60 invoices per minute.
Benefits :
1. Faster printing of invoices/bills.
2. Supports almost every Laserjet/Inkjet printer.
Dynamic RAM Management
RAM management is not a child's play, it requires experience of years to handle complex things like RAM management. Our dynamic RAM management system reduces memory footprint and free memory when not needed as per workload.
Benefits :
1. More responsive application.
2. Reduces chances of crash due to low memory.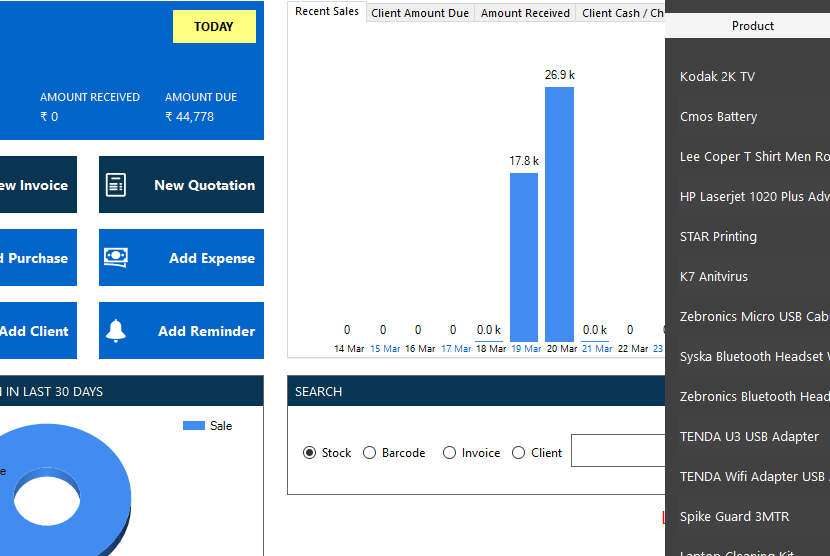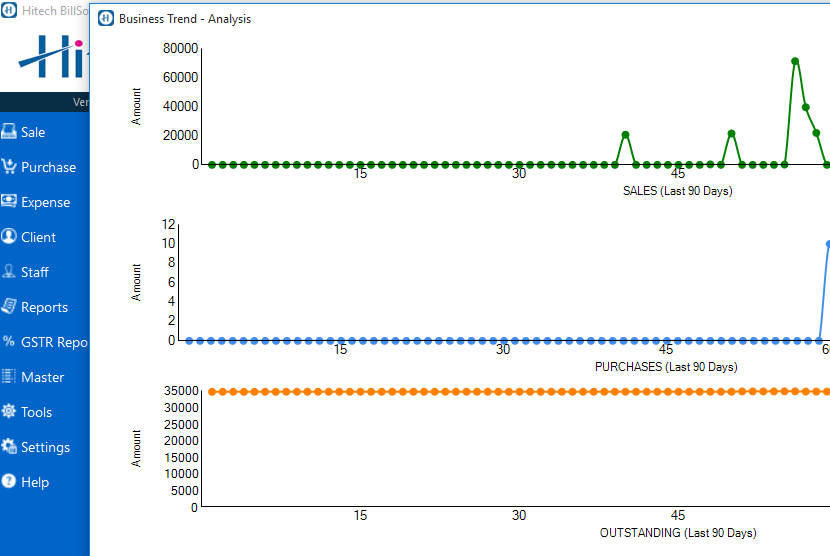 Predictive Data Analysis
Artificial intelligence (A.I.) is the future of mankind and to increase user experience we developed highly advanced A.I. alogrithms which learns while user use our software and reduces startup, form opening, search, and data retrieval time depending on usuage pattern.
Benefits :
1. Improves user experience.
2. Reduces time lag in searches and data retrieval.
Virtual Assistant
Taking A.I. to the next level, we started incorporating virtual assistant feature from version 5 which once fully deployed helps you in better business management.
Benefits :
1. More awareness about business.
2. Simplifies day to day queries.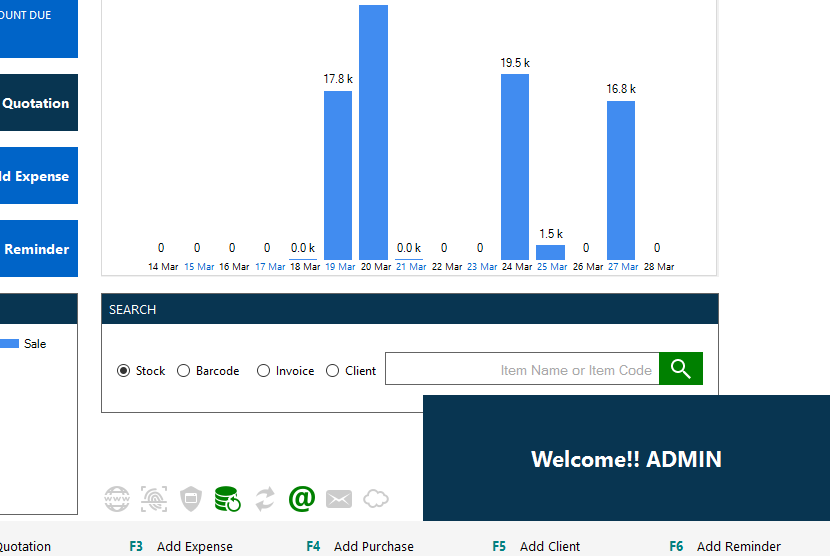 2,00,000+ satisfied clients
Resellers available all over India
Regular updates
Billing becomes more easier.
Download Hitech BillSoft latest version from anywhere, and it's free. Supports Windows 7, 8, 10 and 11.
DOWNLOAD FREE EDITION
*Paid version also available with lifetime validity.