India's fastest billing software which comes with inventory, GST, barcode, SMS, email and android app
Most simple and powerful billing software
FREE VERSION DOWNLOAD
More than 50,000 satisfied clients
Running in more than 275 cities
Available in 7 countries
Award winning support and updates
Easy and powerful GST billing software for:
Small Businesses, Retailers, Wholesalers, Freelancers, Service Providers and many more...
Hitech BillSoft v6
Start using our billing software which comes with best in class smart features to help your business grow.

Offline desktop application
Our billing software works offline without internet connection and comes with best in class multi core business engine.

Print multi size invoices
Hitech BillSoft comes integrated with GST/Non-GST multi-size invoice templates like A4, A5, and PoS / Thermal receipts.

Barcode scanner for quick billing
Our billing software supports all compatible plug n play barcode scanners available in market for fast and hassle free billing.

Generate invoice in a click
A unique feature which allows user to generate invoice in a click. Reduces operator workload by up to 43% during rush hours.

GST tax invoice
Our billing software is 100% comptaible with GST regulations and user can generate multi-rates and multi-item invoices

Manage Client Accounts
Using our billing software check everything related to client like account balance, account history, invoices, quotations, payments, and cheque alerts.

Supports PoS Printers
Hitech BillSoft supports multiple type of PoS/thermal receipt printers and comes with dual speed (2/10 invoice per sec) printing engine.

track your inventory
Built-in inventory management system allows you to track inventory/stock. Reminds you about low stock, stock availability and movement.

create multisize barcodes
Hitech BillSoft comes with multi-size barcode generator which simplifies your stock take-off process. Barcodes can be autosaved which saves up to 27% time.

gst tax calculations
Hitech BillSoft automatically calculate GST amounts for purchase and sale bills. No need to do manual calculations and also supports multi-rate invoices.

detailed business reports
Our billing software comes packed with 100+ business reports which helps you understanding your business performance better.

Biometric staff attendance
Our billing softwares comes with India's most simple and fully automated biometric based attendance and salary management system.

manages staff salary
Using our billing software you can manage staff salary, attendance, commissions, and ledger account. Salary calculations can be automated using biometric.

sms and email support
Hitech BillSoft comes with built-in Dual Channel SMS and Email Server which helps you in better communication with clients.

Automated data backup
Our billing software comes with fully automated data backup functionality with multi location support. No need to remind yourself to backup data.

generate gstr reports
Using our billing software you can generate various GSTR reports like GSTR-1, GSTR-3B as per format prescribed by Government of India.

pdf excel export
Using our billing software you can export data in PDF/Excel format for future reference. PDF documents can be directly mailed from software itself.

Android app
Hitech BillSoft comes with android app for owners where they can check their business data and helps you in managing business better.
GST billing software with time saving tools
Hitech BillSoft now has more ways to help you make the most of your time.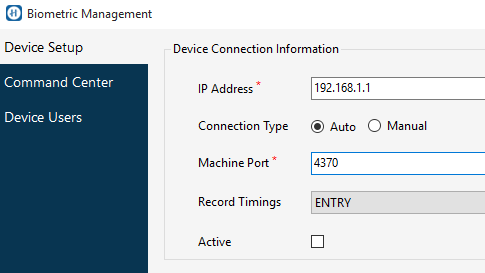 NEW
Biometric Support
Our automated fingerprint based attendance system keeps tab on staff attendance and makes them punctual by deducting salary while absent or late.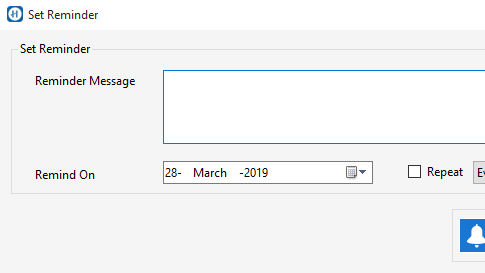 NEW
Reminders
Our unique reminder system allows you to set daily or recurring reminders so that you never forgot anything important.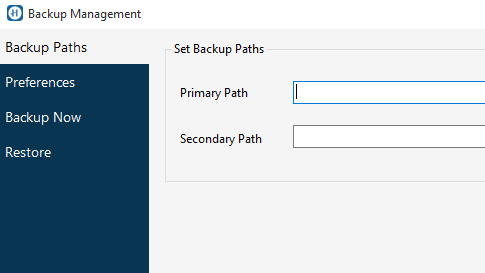 NEW
Automated Backup
Our advanced fully automated data backup system reduce chances of data loss manifold and keeps your data secure by encrypting it.
We are here to help!
Whether you are a freelancer or a small business owner, we can help you streamline your business and keep track of your day to day activities.
CONTACT US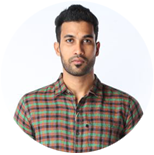 Very simple billing software and to the point. Easy to operate with minimum staff training. Solves my all business issues.

Vipul Shah (Trader)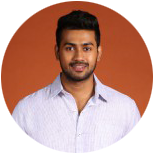 Most simple software I ever used, I got trained in just 1 hour using remote service. This software helps me in saving salary of a operator.

Suresh Rathi (Businessman)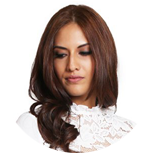 BillSoft's one click invoice solves my every evening rush hour problem. I shocked to learn that we can generate invoice in a second.

Neha Jain (Businesswoman)
About Us
Founded in 2002, we are an ISO 9001:2008 certified software company that has a spread of more than 50,000 satisfied clients all over India.
After years of research and our zeal for excellence we developed India's most powerful and simple billing software to meet business requirements.
So let's simplify your business together.
learn more
Billing becomes more easier.
Download Hitech BillSoft latest version from anywhere, and it's free. Supports Windows 7, 8, 8.1 and 10.
DOWNLOAD FREE EDITION
*Paid version also available with lifetime validity.